PROACTIVE PREVENTION & REACTIVE SUPPORT

Technology is an enabler and can help you accelerate growth for your business. However, with it, comes the problem about IT Management.
As your technology needs and requirements grow, you will often encounter unfamiliar technology solutions, devices and services. Having an in-house IT administrator or an in-house IT team can help to resolve these issues and negate the unfamiliarity but all this comes at an extreme cost.
ManagedIT.SG's Managed IT Services Program is a fully managed IT service.  We help managed your entire business technology and computing needs so that you can concentrate on doing what's best for your business.
We take care of your business technology as if its our own.
How our team works and why so many Small Businesses depend on us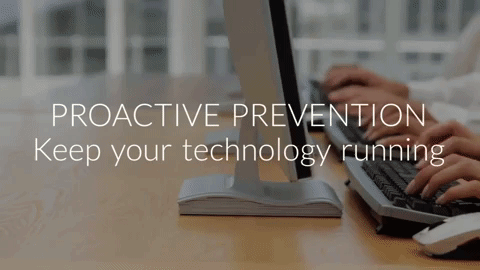 Monitoring and Management
We monitor and we manage. Monitoring and Management forms a large part of the preventive activities that we do to prevent failures and downtime.
Unlimited Support
While our IT service philosophy is to be proactive, but in times that you require our assistance, we provide unlimited telephone, email, remote and on-site support. We have you covered always.
Flat Fee Billing
A flat monthly fee allows for a predictable IT budget and no surprise billings. Pro-Active and Re-Active, covered.
Size Does Not Matter
No matter the size of your business, we will be on-hand to support your technology needs, We can be your only IT resource or we can work hand-in-hand with to complement your existing IT team. We are ready to help, ready to protect, ready to serve.
Single Point of Contact
We will be your single point of contact for all your business technology needs. Support? Advice? Latest trends? We will be a phone call away. Consider us as an extension of your business or an existing of your existing in-house IT resource.
What you get under our Managed IT Services Program (Highlights)
Pro-Active Preventive Measures
24×7 Remote Monitoring
OS Security Patch Management
AV Updates & Patch Management
Hardware Health Status Checks
Monthly Reports
Unlimited Re-Active Support
Unlimited Phone Support
Unlimited Remote Support
Unlimited On-Site Support
Enhanced Response Time for Critical Faults
Guaranteed SLA
We will keep your business technology patched
We will keep your business technology updated
We will keep your business technology monitored
We provide UNLIMITED support when things do go wrong
We will give you a report at the end of the month
We will sit-down with you every quarter for technology reviews and guidance
Now, that's complete coverage.
Pro-Active Preventive Measures and Unlimited Re-Active Support!
Don't wait until IT problems cost you more money and frustration.
Contact us via the following web form or give us a call at +65 6748 8776.
We look forward to starting a relationship with you.